"Meet band AAD guiding you through the Dirthouse. Sensitive guitar sounds transform into musical chaos."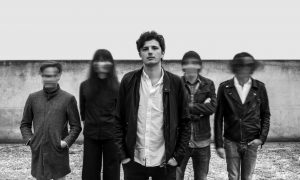 January 2019 AAD released their debut album:
"Tales from the Dirthouse".
A story of losing loved ones and getting back on track again. The album  contains 10 unique songs. 
Songs that address the entire spectrum of Alternative rock; quiet,  modest, but also raw, loud and fast.
On stage the 5 piece  band has an  impressive performance. Whether they play a quiet song or a loud  fast one, they will leave the audience breathless. Why? …….because what they do is beautiful, honest but most of all it's real.
The band is influenced by bands such as Wilco, Radiohead, The Verve, The stone Roses, Yo la tengo  and more.
Contact: bookings@band-aad.com
Telephone: 06 – 40710590